Interesting Places In Chevaline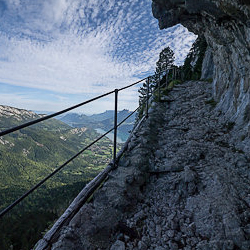 Chevaline is another commune that is part of the Pays de Faverges region, in Auvergne- Rhône-Alpes. As with the other communes in this region, Chevaline has some great points of interest. We recommend you experience the cultural and rural heritage of this community, like the Rosay or the Montagne du Charbon, and the architectural heritage such as the Church of Saint Martin and the Croix du Roy.
The community of Chevaline is situated in the Parc naturel regional du massif des Bauges, which was named the number one wildlife reserve in France by UNESCO. Other great natural attractions here are the Waterfall of the Hollow of Hell (in French the Cascade du Creux de l'enfer), which can be reached by following a nearby trail, and the Forest of the Faux, which is a perfect place to relax
These are the main points of interest in Chevaline.