Marlens Festival 2017 Highlights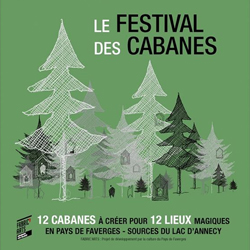 Marlens is a commune in the Faverges valley. On 1st of January 2016 this commune merged with Cons-Sainte-Colombe, forming the town of Val de Chaise. Situated in the proximity of great mountain ranges, Marlens hosts the Festival des Cabanes every year. The festival is a great opportunity to see new models of cabins.
The 2017 Festival des Cabanes presented 12 models of cabins, which were exposed at Tamié Fort.
The exhibition of these 12 huts was opened on 15th of May and it is still opened before 30th of September.