Get In Touch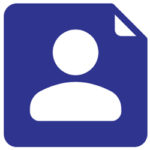 If you have any questions or queries regarding Pays de Faverges, don't hesitate to contact us! You can write to us at paysdefaverges.portal@gmail.com. We are delighted to engage with our readership at any opportunity.
Your suggestions, observations and feedback are always welcome. We are a team of experts in a variety of fields, but we believe there's always room for improvement, so don't hesitate to share with us your remarks and opinions regarding our portal!
Are you planning to visit the Pays de Faverges region? Would you like to receive a helping hand from our experts in planning everything for your trip? If so, don't hesitate to contact us.
For more information about our team, our vision and why we decided to develop this portal, please visit our About Us page here.